The Smith's Wood Wagon Rolls On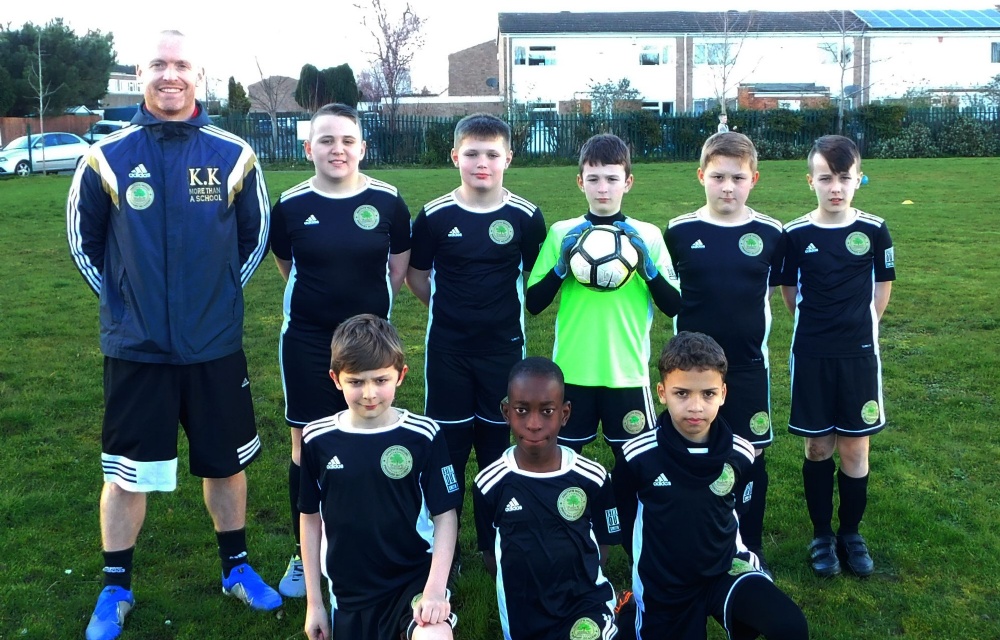 Our School football team put their proud 100% record on the line at Coleshill Heath Primary School. On a rain drenched pitch, our band of brothers put in a heroic team performance in treacherous conditions.
After taking an early, well deserved, lead, our team were pegged back by an organised opposition. However, our enthusiastic warriors were able to answer every conundrum placed in their path, racing into an unassailable lead, the final score being Smith's Wood 3 – Coleshill Heath 2. This was a performance full of character, skill and tactical ingenuity, a special mention must go to our own Captain Marvel – Charlie J, who pulled off a string of world class saves. Well done to our brave and noble combatants!