Smith's wood at the Badminton Championships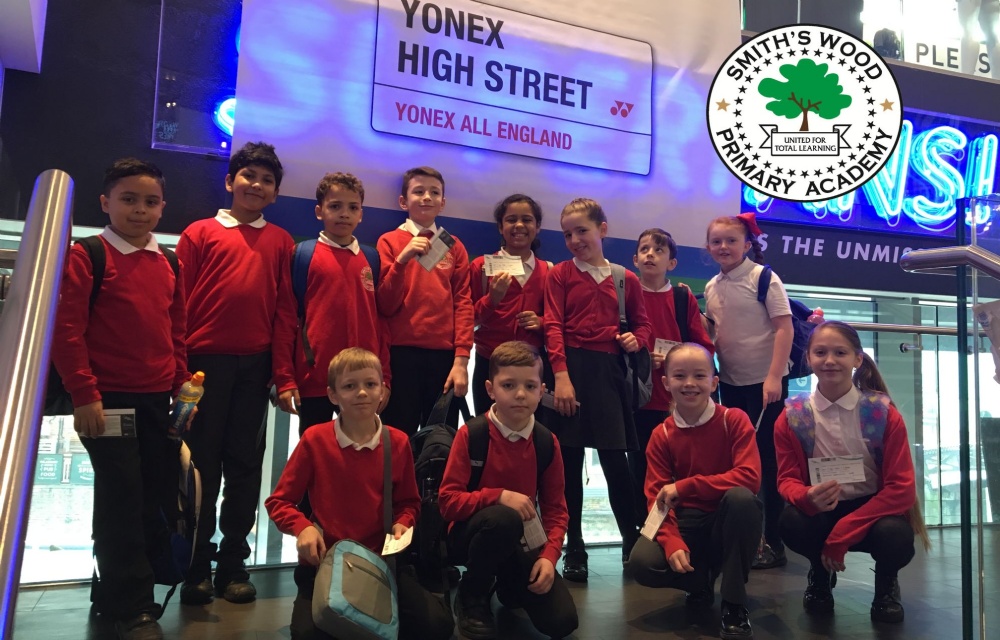 Last Week 12 Pupils from Smith's Wood were lucky enough to receive an invite to watch the Yonex All England Open Badminton Championships 2020
The 2020 All England Open (officially known as the Yonex All England Open Badminton Championships 2020) was a badminton tournament which took place at Arena Birmingham in England from 11 to 15 March 2020.
We took a group of 12 pupils to the event who all enjoyed watching elite level sport.
Inspiring the current generation of Smith's Wood pupils to aspire for the best - This is an example of another educational visit we have provided for our pupils at Smith's Wood Primary Academy.
For more pictures from the event, please see our Gallery