THE ACTIVE TOGETHER PARKS CHALLENGE With Smith's Wood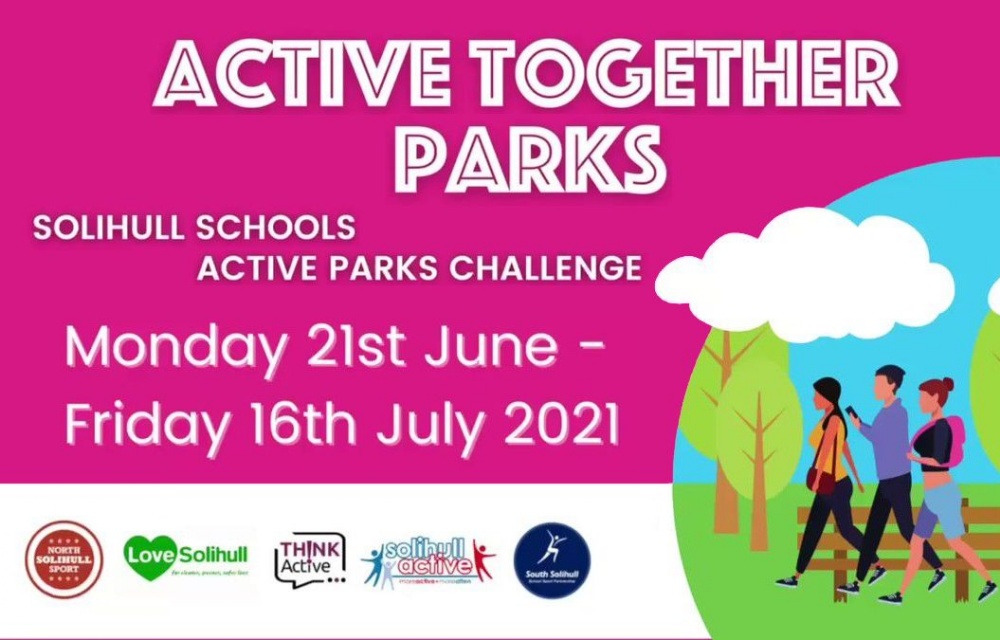 Smith's Wood Primary are excited to be taking part in ACTIVE TOGETHER PARKS CHALLENGE!!
What is ACTIVE TOGETHER PARKS?
· The ACTIVE TOGETHER PARKS Challenge has been developed by Solihull School Games Organisers and partners to encourage schools to support their whole school community to get active beyond the school day, and to support the chief medical officers guidance of 60 active minutes a day.
· There are 39 parks/open spaces specific to this challenge, where individuals can get active and earn points along the way. (map attached)
· Each park/open space has a banner or poster with a QR code. When individuals scan one of the QR codes whilst getting active in one of these locations, schools earn points. More scans = more points!
Why take part?
· A great whole-school opportunity to encourage Physical Activity through using the parks and open spaces in Solihull. Let's build on the positive use of parks and open spaces encouraging Physical Activity.
· £2,250 worth of PE/sports equipment is up for grabs.
What do YOU have to do?
The challenge runs Monday 21st June to Friday 16th July we would love you to get active and visit the park, scan the QR code and nominate our school to win the points
Share this information with friends and family to encourage them to visit the park and they can also scan the QR code and nominate our school to win the points.
We will keep you updated with how many points we have collected and how we are doing on the leader board each week. Let's enjoy our local parks and be active!
Come on Smith's Wood Primary, we can do this!
See the below video and attachments for more information