World Book Day at Smith's Wood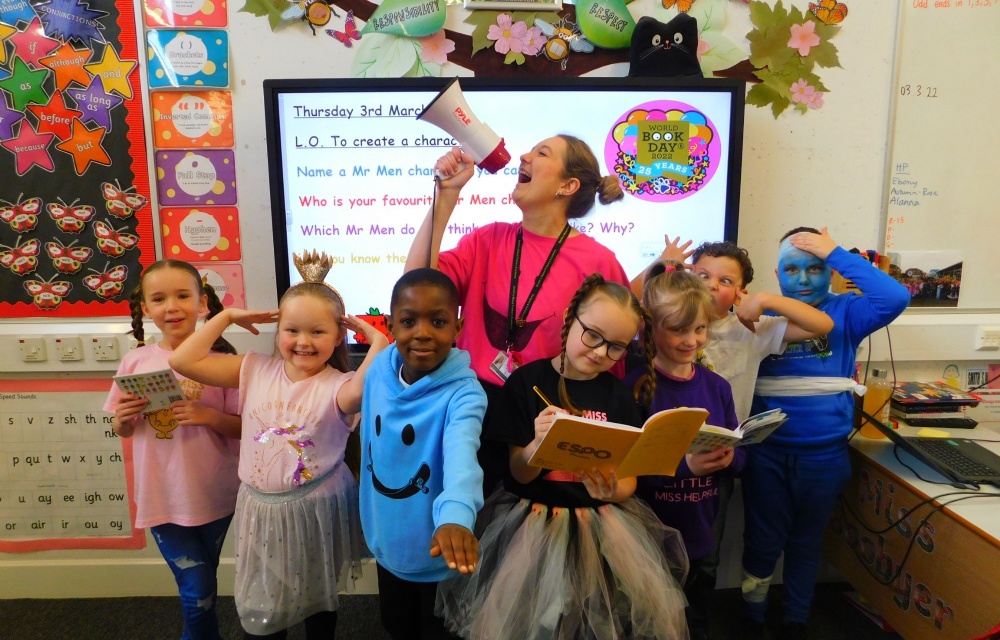 Today, the children and adults of Smith's Wood Primary celebrated World Book Day by dressing as Mr Men or Little Miss characters, to celebrate 50 years of Roger Hargreaves' first book! Throughout the day, all year groups had lessons linked to the Mr Men or Little Miss stories, from correcting Mr Wrong's mistakes in Maths, to creating their own characters and stories in Literacy, all children had a morning filled with Mr Men fun!
During the afternoon, all lessons were linked to the books too, including Year 1's Science experiment from Little Miss Inventor, Year 2 creating medicines for Mr Bump's bruises and Year 3 exploring the rainforest with Mr Adventure. In addition to this, all year groups took part in a Mr Men treasure hunt linked to their orienteering skills, and had to find certain characters and answer questions based on the books! Children were all dressed up and an award for 'Best Dressed' was given to someone from each year group, with the prize of the brand-new Mr Men book! It has been an amazing day for all involved!
For more pictures from our fantastic day, please see our gallery