Year 5 Girls Show Off Their Roar-some Football Skills!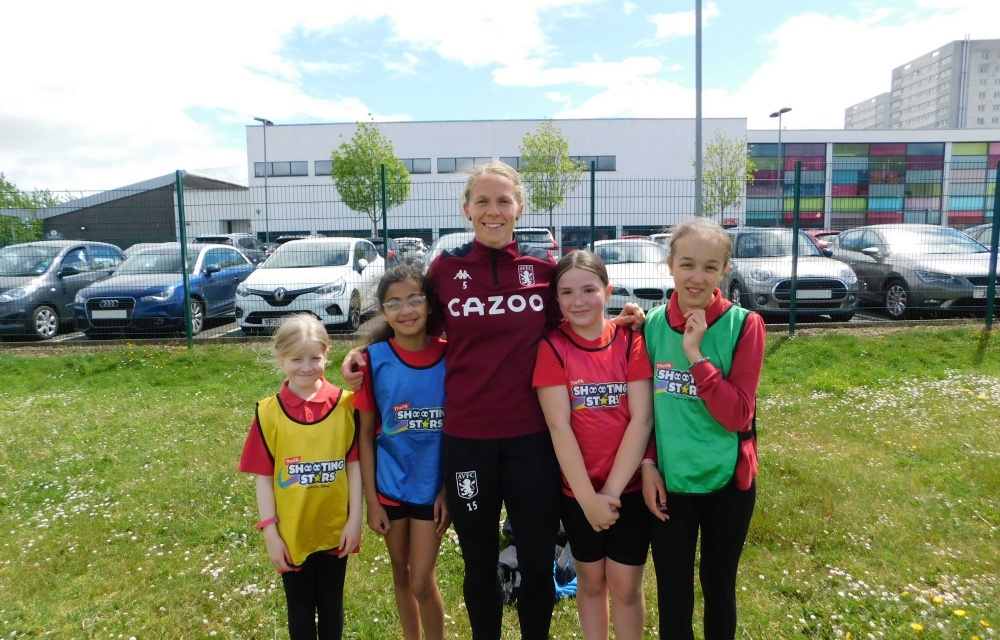 YR5 Girls were transported to the wonderful world of Disney, most notably Pride Rock, for some Lion King themed football coaching with the Aston Villa professional footballer Nat Haigh.
Smith's Wood playing field was transformed into an African savannah where giraffes, elephants and even lions roamed free!
Our very own Smith's Wood lionesses bravely attempted to escape an elephant graveyard, navigate a perilous jungle and outwit a dangerous clan of hyenas whilst protecting their own Zazu!
An excellent array of skills were on display in earnest. Well done to the Year 5 girls for completing the numerous complex levels and showing an abundance of both determination and resilience.
For more pictures from the afternoon, please see our gallery