Just Around the Riverbend with Year 5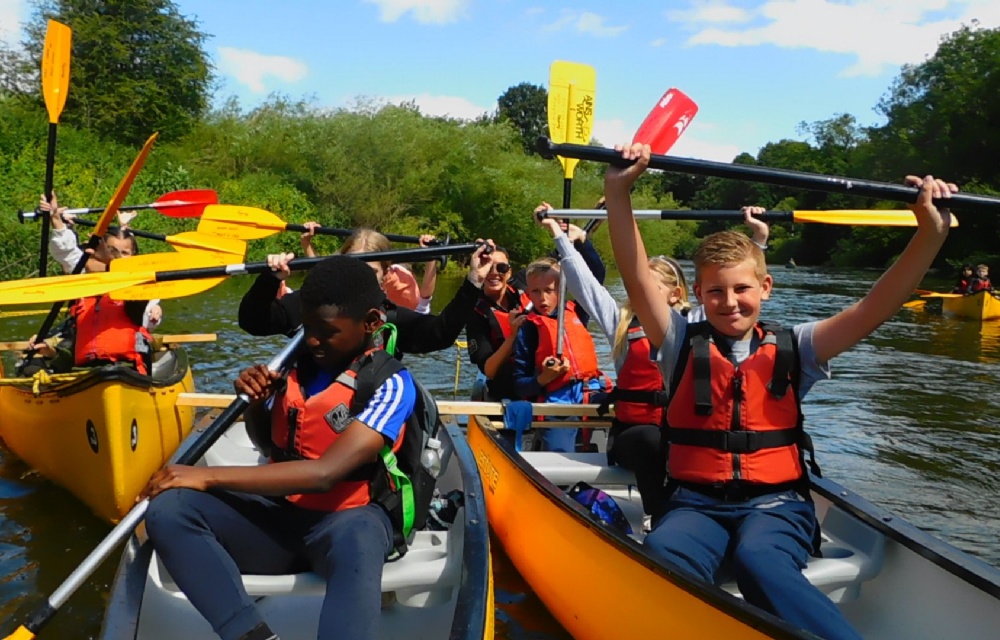 Last week, Year 5 experienced a challenging trip, canoeing down the River Severn, beginning in Arley and ending in Bewdley. Sophie Gilson, a Year 5 student, stated that her canoe went flying over rocks, which was very dramatic indeed. The resilient pupils of Year 5 persevered to flow past rapids, avoid any disasters and have a thrilling time. 'I enjoyed it very much and would definitely do it again!' Reece Mills concluded. To top off an exhilarating day, the students all enjoyed a refreshing ice-cream!
A special thank you to Alessandra from 5ES for her amazing account or the trip!
For more pictures from the trip, please see our gallery