Don't Stump Me Now!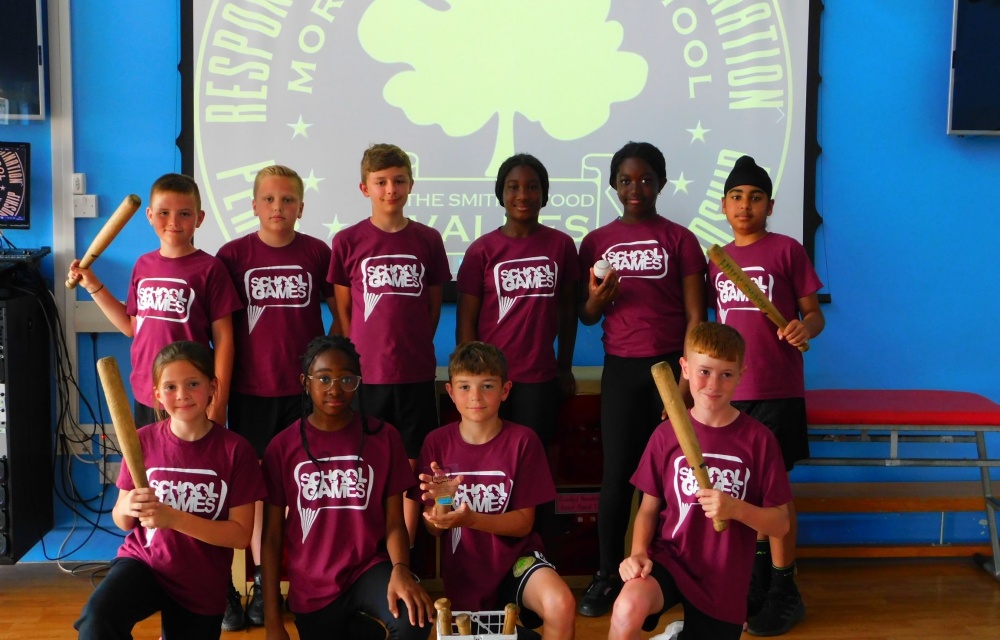 Today, basking in glorious sunshine, Smith's Wood pupils proudly represented North Solihull in the prestigious School Games Rounders Championship. After a full day of high quality, closely fought, matches, Smith's Wood Pupils finished the afternoon unbeaten securing top spot in their group.
We are immensely proud of all our pupils and the herculean efforts and determination they have put into rounders this season. In recognition of their amazing attitude and exhibiting the School Games values, we are proud to announce that Smith's Wood pupils are the honoured recipients of the highly acclaimed School Games Values Award.
Well done to all our pupils!