Reception Trip to Hatton Country World!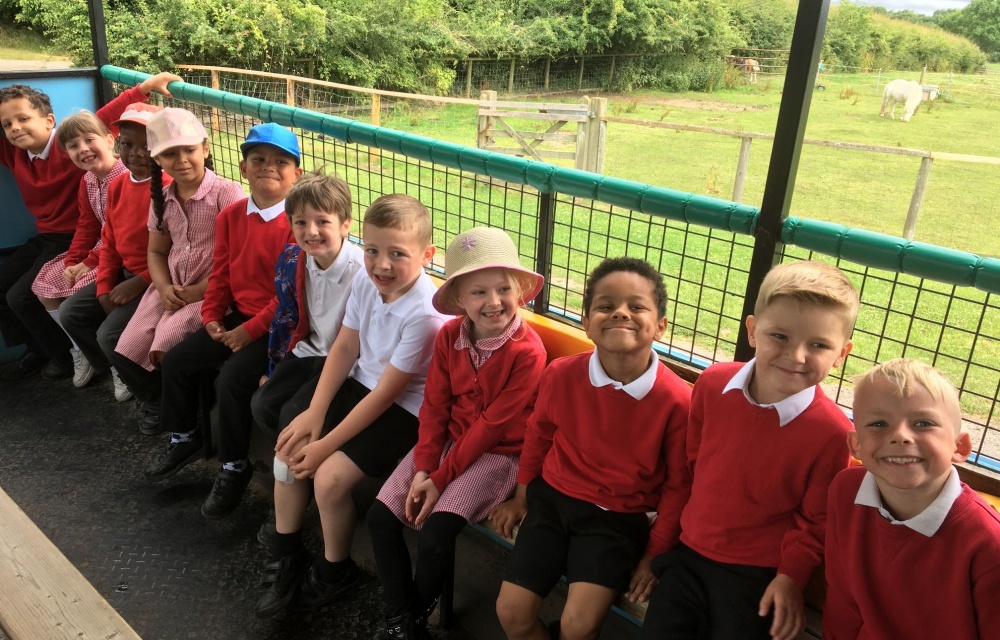 Last week, Reception children had an amazing day at Hatton Country World! The weather was kind to us and we were able to explore and learn lots about the animals they have there.
We had a tractor ride adventure around the farm, discovering some fun facts about the animals - the donkey that was featured in the Nativity films (bubbles) lives there! The children also had some exploring time looking at their selection of snakes, lizards spiders and even a terrapin called Terry! We were able to feed the big goats, stroke the younger goats, gold guinea pigs and stroke a lovely bearded dragon called Bobby. The children also enjoyed a quick play in the soft play area and a ride on the tall dragon sack slide!
Overall, we loved our Reception trip!
For more pictures from the trip, please see our gallery