Nursery Visit Ash End Farm​​​​​​​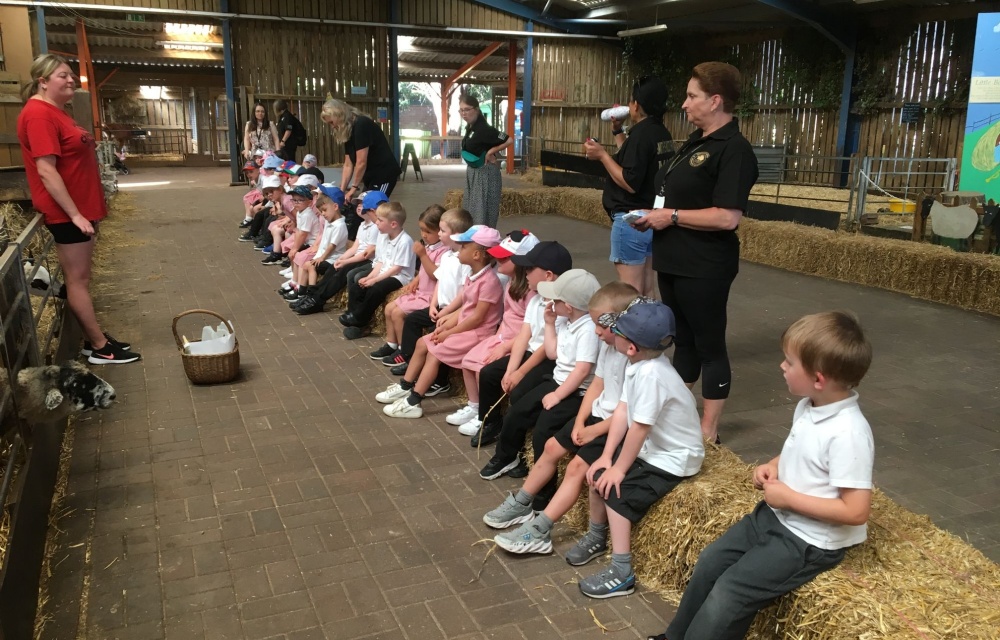 This week, Nursery children enjoyed a fun filled day at Ash End Farm which included lots of hands on experiences including bottle feeding a baby lamb, feeding goats and sheep and also holding a newly hatched chick before rummaging in the chicken coops to select their very own egg. In addition to this they got to see horses, cows, donkeys, reptiles and birds of prey to mention a few!
They even got to see piglets born only 4 hours earlier.
Amazingly, Nursery even had time for a picnic together, time to explore the farm and play on the parks all before returning to school full of smiles!
For more pictures from the trip, please see our gallery