Spider House Take Pole Position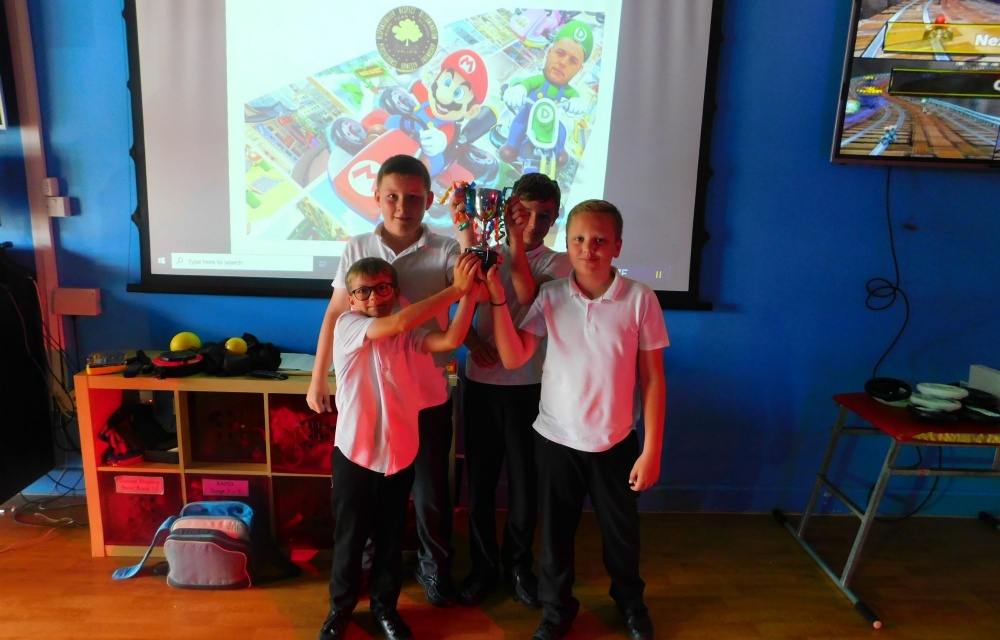 Last night saw the hall transformed into the Smith's Wood Speedrome to mark our inaugural MarioKart House Competition. The occasion was marked by a cacophony of sound as screeching tyres and determined cheering set the backdrop for a thrilling set of races. Competition was fierce but all teams were able to persevere through all the way to the final races with an astounding display of sportsmanship and friendship cheering for each and every racer!
High quality of competition saw some races down to the wire, however, Spider House were able to drift through into first place securing the podium as the very first MarioKart House Competition winners!
Well done to Spider House and all houses for a spectacular night
For more pictures from the competition, please see our gallery