Do They Know It's Christmas? They Do Now!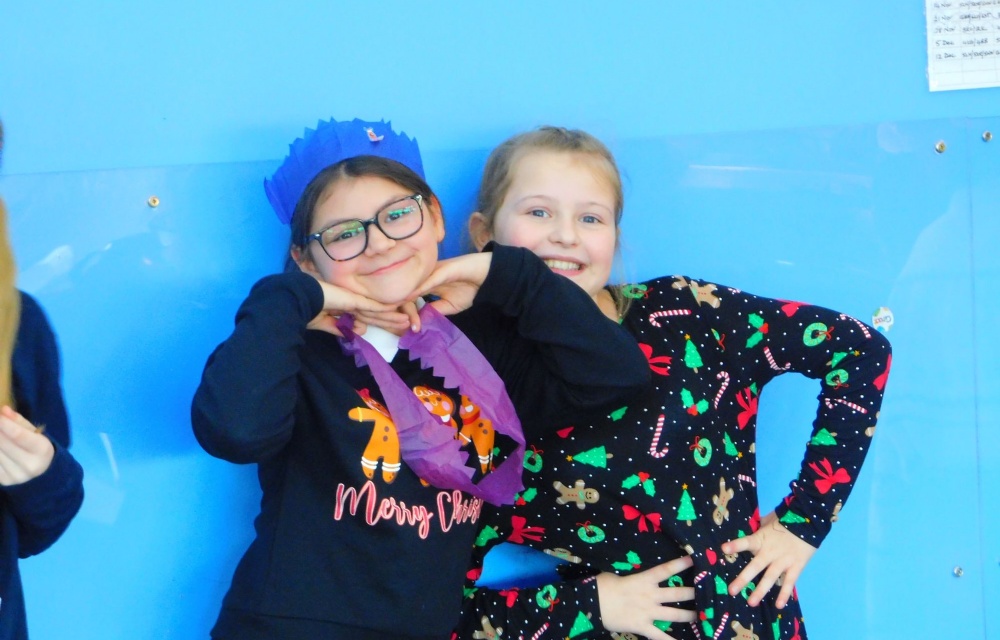 Newspaper club are proud to present a report from our Christmas Jumper/Dinner day here at Smith's Wood!
"On the 7th December, the whole school rejoiced in celebrating Christmas with a themed Christmas Jumper Day and the schools' annual Christmas Dinner, which, as many people agree, was worth the wait.
Everyone bought in a pound with their very merry jumpers to donate to the deserving 'Save the Children' charity!
From the top to the bottom of Smith's Wood Primary Academy, festive activities were taking place.
In Years 2 and 3, there was the smell of paint in the air, as the amateur artists took part in decorating their own Christmas cards!
Throughout the classes of Year 6, Christmas cards also came into play, however the leaders of the school designed and made their own from scratch. Their designs were very merry and inventive indeed!
Before settling down to a delectable Christmas Dinner, every class had some crazy cracker time! There were paper crowns and jokes everywhere!" - Samuel, Alessandra and Phoebe - Year 6
For more festive pictures, please see our gallery