Smith's Wood Students Tackle the Super Science Symposium Spectacular!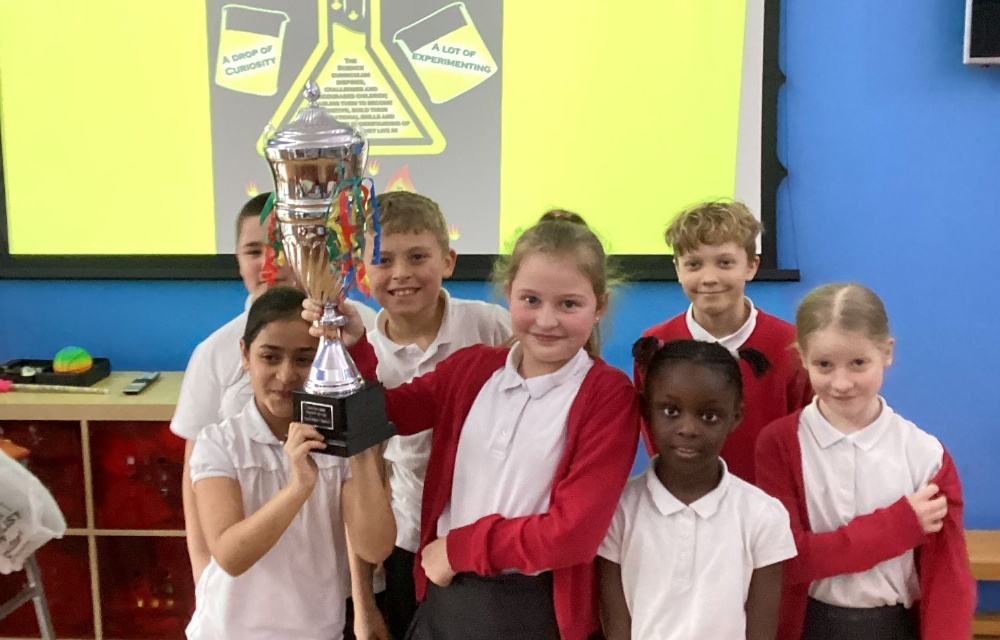 Albert Einstein once said: Creativity is intelligence having fun. Last night intelligence and fun spread through the main hall like wildfire for our first-ever curriculum related House Competition!
Some of Smith's Woods greatest minds from years 2, 4 and 6 were awarded the prestigious honour of representing their houses by competing in a series of science themed experiments. These intellectual titans designed and created a capsule to ensure a safe return for their eggy astronauts from the dizzying heights of the stairway to heaven. The sky wasn't the limit for our young aeronautical engineers as they manufactured their very own paper airplanes to see who could propel their plane the furthest. The third and final experiment saw our brightest students putting their artistic and culinary skills to the test as they demonstrated their vast knowledge of scientific principles to create artwork within the skin of a banana.
School values and scientific principles were on display in abundance with all houses showing Herculean levels of determination and friendship. Special thanks to Mrs Hobbis for organising the event and a well-done for our junior scientist winners, bat house!
For more pictures from the competition, please see our gallery