WE ARE GOLD!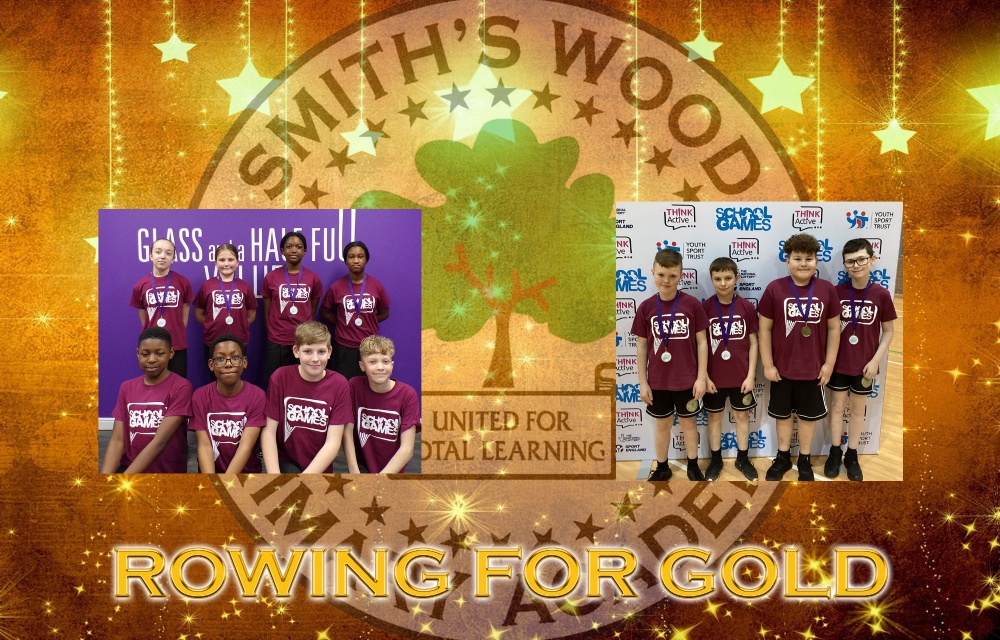 Smith's Wood once again cemented their legacy as the home of rowing. Yesterday Smith's Woods most elite rowers took centre stage at the Regional School Games Regatta! The greatest performers from all around the region put their best oar forward in a chance to gain immortal glory in the halls of the rowing gods! Words cannot begin to describe the immense pride we as a school feel for our super talented pupils. During the competition all Smith's Wood pupils showed momentous amounts of perseverance and determination, in pursuit of a Gold medal, every pupil shattered their personal bests and can hold their head high with pride that they could not have done any more!
In the face of fierce competition, our boys team secured a mightily impressive 4th place victory out of a staggering 14 elite teams. Later in the day, our year 5 team blew the competition out of the water with their rapid changeovers to secure a well-deserved 1st place Gold medal! Coming in like a speedboat, our girls team put in a polished and professional performance utilising the perfect trio of technique, power and fitness to generate an insurmountable lead securing another 1st place Gold medal.
A special mention to Smith's Woods own rowing goddess Joeliyn who rowed an incredible 395M in 90 seconds making her the highest performing rower at the entire event!
Huge congratulations and a big thank you to all teams, who have dedicated themselves to intensive training and maintained a positive mental attitude throughout the whole process. Come rain or shine, inside or outdoors our fantastic rowers have put in the work and have reaped the rewards.
For more pictures from the competition, please see our gallery