Remembrance Day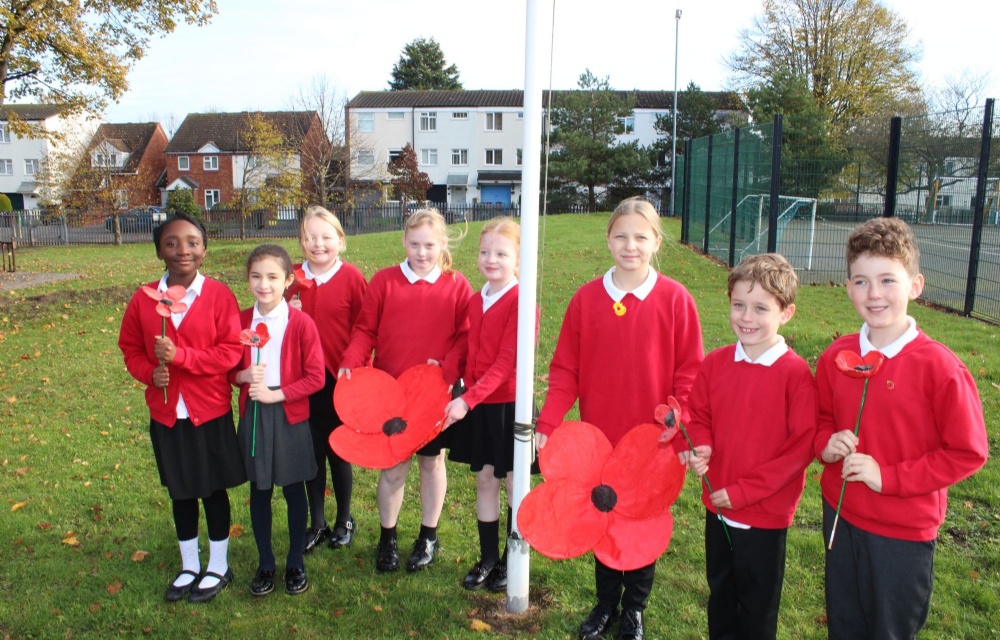 Smith's Wood Primary Academy honours Remembrance Day with Solemn Ceremony In a touching tribute today, students at Smith's Wood Primary Academy gathered to commemorate Remembrance Day, expressing gratitude for the sacrifices of veterans.
Led by dedicated teachers and staff, the ceremony began with a moment of silence, creating a respectful atmosphere for reflection.
In a moving gesture, the Last Post echoed through the school grounds, marking a moment of profound contemplation.
Members of the school's SWAG group, proudly donning their school spirit, took centre stage as they laid poppies at the flagpole, where the Union Jack waved proudly. This symbolic act emphasised the unity and gratitude felt by the Smith's Wood Primary Academy community.
For more pictures from the morning, please see our gallery