Birmingham Netball Trip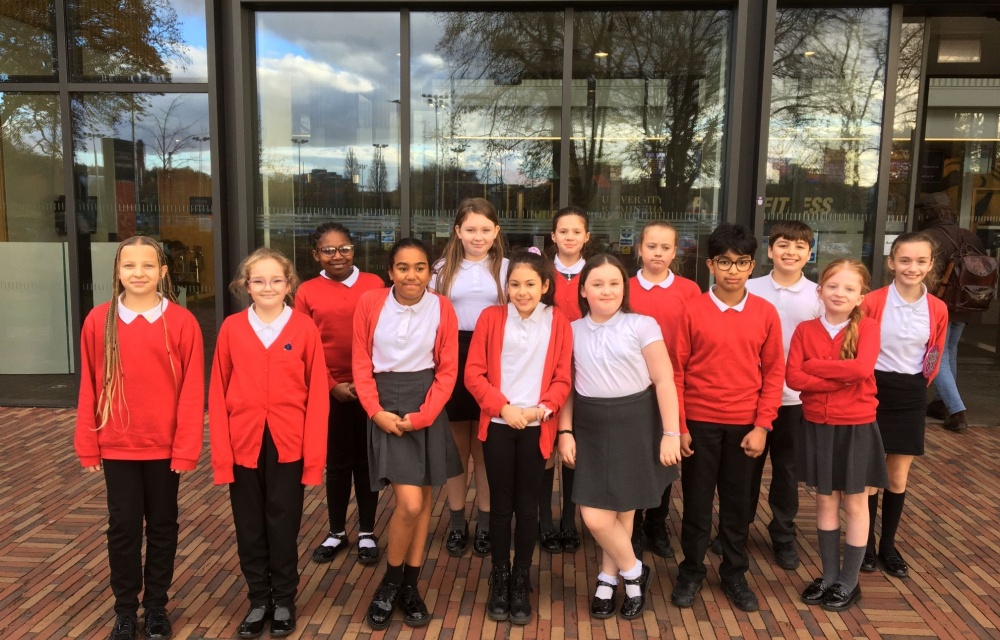 On the 15th November 2023, Year 6 went to watch a netball match at the University of Birmingham between the University's First Team and Leeds University. They were amazed by the match, and this is how it went.
When the match started, they began to chant "Let's go Birmingham, Let's go!", and wished the team good luck. A few minutes into the game, the head of netball at the University came and invited us to meet the players after the match and choose our 'Smith's Wood Player Of The Match'. All the children were watching carefully to see who we were going to vote for!
At the end of the match, the score was 61-55 to Birmingham, and the children went down to the court to announce their player of the match. They picked the WD, as she showcased our school values of determination and perseverance throughout the whole game!
Reported by Lilly-Anna (Newspaper Club Journalist)
For more pictures from the trip, please see our gallery